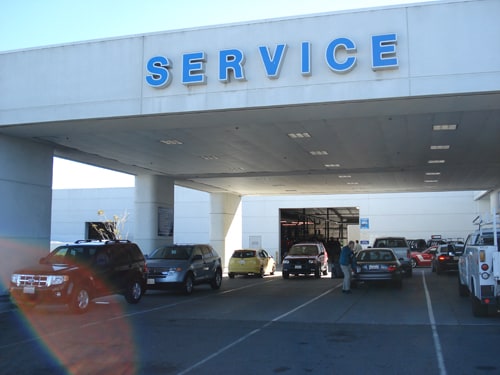 At Ford Family Auto in Commerce, TX, we're dedicated to meeting and exceeding your expectations. Our unwavering commitment to customer service is the reason why we are popular within our community – where we live & work.
At Ford Family Auto, we believe that owning a new Ford, Dodge,or Jeep is a truly special experience. Many of our customers here in Commerce have told us that they experience a thrill every time they walk into their garage and see their New Ford F-150 or their All-New 2019 Jeep Wrangler Unlimited sitting there, waiting to carry them away on their next driving adventure — even if that's only an early morning commute to work!
To enjoy those driving adventures for years to come, it's important to give your beautiful machine the care and attention it deserves. Regular service and maintenance will keep your Car, Truck or SUV performing at its very best, and Ford Family Auto is fully equipped to handle all your maintenance, service, upgrade and repair needs.
At Ford Family Auto, we believe in doing more than just talking about exceptional service.
We know that getting your car to the shop for regular maintenance can be difficult, given the demands of your busy and sometimes stressful life. That's why we go the extra mile and offer a convenient form you can fill out online to schedule maintenance! There's no more waiting around at the dealership while your vehicle is being serviced!
Just fill out our short form. Let us know the date you want us to pick up your vehicle to be serviced and whether you prefer a morning or afternoon drop-off, and we'll be ready for you.
Our factory-trained technicians are passionate about caring for cars that are among the best in the country, and they're committed to keeping your New or Used vehicle in top condition. We have one of the most up-to-date service centers in Texas, and it's equipped with the latest technology to ensure incomparable service for your vehicle.
Keep that beautifully crafted driving machine in top running condition. Contact us today and let our world-class technicians provide you with Family Ford Auto customer service that's second to none in our great state of Texas!