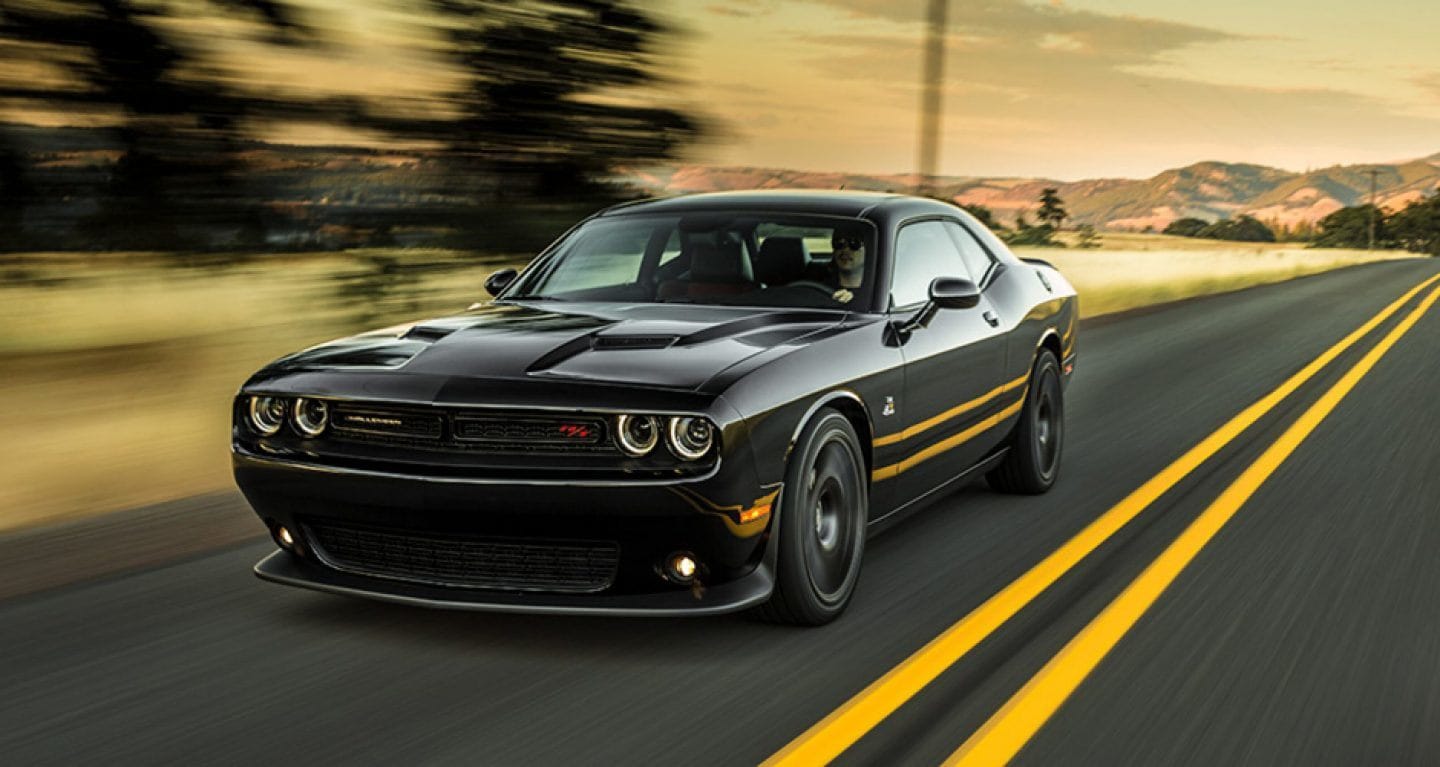 Now is a great time to picture yourself in a new vehicle from Ford Family Auto in Commerce, TX. We have some hot deals on an eclectic inventory of sedans, coupes, trucks and SUVs, as well as vans and hybrids. We stock the best models from Chrysler, Dodge, Jeep, Ram and Ford, and we're offering attractive manufacturer financing and discounts to put you in the vehicle of your dreams.
If you think Ford is mostly about trucks, think again. This historic automaker also offers a wide selection of cars, hybrids and SUVs. Here are a few favorites:
Ford Escape: Escape for a day or longer in a Ford Escape SE or S SUV. Both have great MPG ranges and a stunning charcoal black interior. These exceptional models can be bought at a $4,000 manufacturer discount from sales price. Or you can choose $1000 cashback and 0.0% APR financing for 72 months.

Eco-Sport SE SUV: This sporty 6-speed automatic turns heads wherever it goes, and its perky 3-cylinder 1.0L engine has a dynamite 27/29 mpg range. The manufacturer discount from sales is $2,250, or finance at 0.0% APR for 48 months.

Mustang Coupe: Remember the glory days of the storied Mustang? Well, those days are still going strong. There are four remarkable coupes to choose from, and any of them can be bought at a $2,250 manufacturer discount. Or you can finance at 0.9% APR for 36 months.
OK, so you can't live without a truck. Ford Family Auto has dozens of trucks that look great and are good for the haul. These picks are standouts:
Ford F-150 Regular Cab: This cab has a 10-speed auto transmission and a 3.5L V-6 engine. Ford trucks often price well into the $50K and $60K ranges, but the asking price for this regular is $33,310 — a $1,000 manufacturer discount from the already-low sales price. You can also finance this cab and other Ford F-150 models at 0.0% APR for 72 months (manufacturer offer).

Ram 1500: Ford Family Auto has a 2019 Ram 1500 for sale in Commerce, TX. Car and Driver says, "The 2019 Ram 1500 enters the half-ton truck field ready to do battle with the completely redesigned Chevrolet Silverado 1500 and the recently revamped Ford F-150." Check it out for yourself at our dealership in Commerce, TX.
If you love exploring old and new roads in a Dodge, our showroom features these exciting new releases:
Dodge Charger SXT Sedan: This sedan has a 3.6L V-6 cylinder engine and 8-speed auto transmission. Changing gears is effortless, thanks to a well-designed gearbox. This beauty comes with three attractive financing offers: the Chrysler Capital APR (63AK1C), the $500 Retail Consumer Cashback (63CK1), and the Ford Family Auto $1000 reduction from the base selling price. Why take a raincheck on deals such as these?

Dodge Charger SXT Coupe: Settle into this coupe as an alternative to the sedan. The engine and transmission are the same as those in the SXT Sedan. You can finance through either of these manufacturer offers: the Chrysler Capital APR (63AK1C) or the Retail Consumer Cashback (63CK1).

Dodge Grand Caravan SE Passenger Van: If you're searching for a good passenger van, this Dodge Caravan is hard to overlook. With its subdued and stately interior, the SE is a handsome passenger transport vehicle. And with its a multi-speed automatic and 3.6L V-6 engine, this Grand Caravan can carry plenty of cargo as well as people.

Chrysler 300: When it comes to large cars, Chrysler has a celebrated history, and the Chrysler 300 — ranked an 8.6 by U.S. Cars News — is part of that history. At Ford Family Auto, we have a new Chrysler 300 for sale in Commerce, TX. Strikingly designed, this Chrysler is made more appealing with powerful engines and an upscale interior.
This is only a sampling of the different models that Ford Family Auto currently has in stock. To see more, we invite you to visit our online showroom or pay a visit to our dealership in Commerce, TX. In addition to new cars, we also have used car specials in Commerce, TX. Serving Plano, Ardmore, Texoma and Dallas-Fort Worth, Ford Family Auto is a true family dealership.