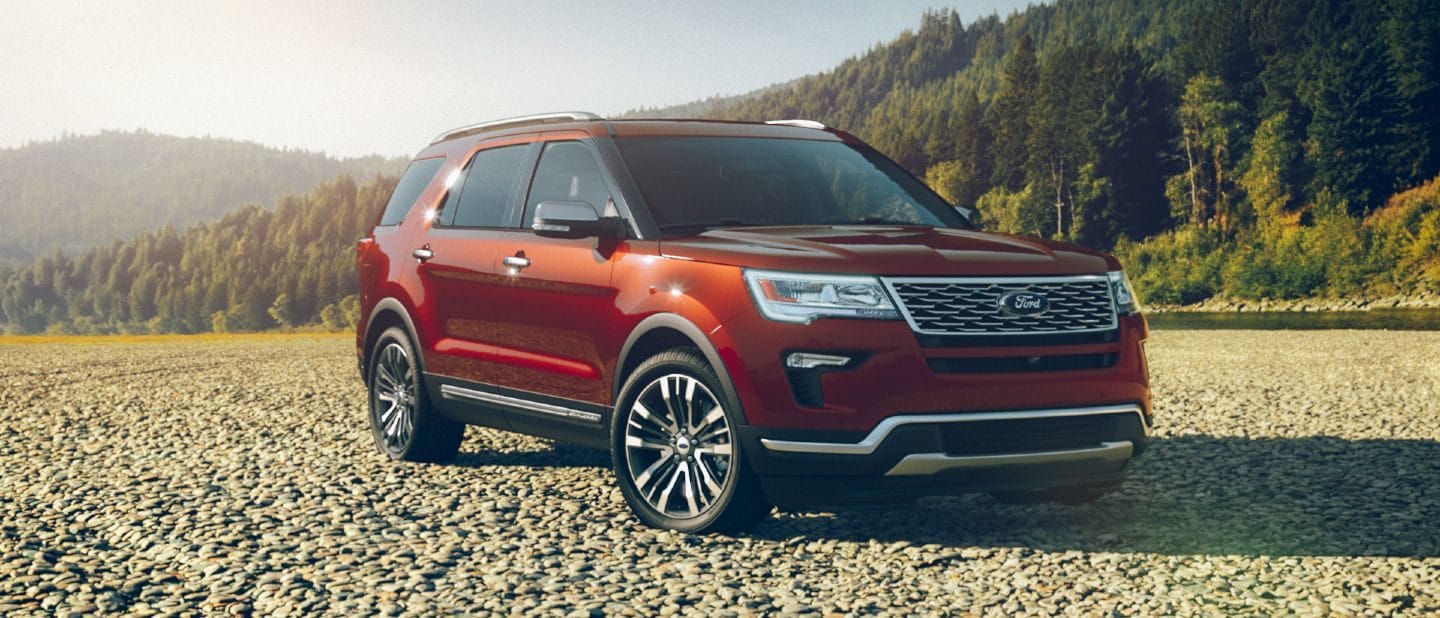 A dealership trade-in is a great way to finance and trade up to a better vehicle. By getting the top dollar trade-in value for your current make and model — something we make easy to do here at Ford Family Auto in Commerce, TX — you can lower both your down payment and the monthly installment on your auto loan.
Trading-in your car, truck or SUV at the dealership comes with other advantages, too. Why go through the hassle of creating a listing, dealing with potential buyers and figuring out all of the financial implications, such as your tax obligations, that come with selling your vehicle yourself? At Ford Family Auto, we promise you a trade-in experience that's quick, painless and 100-percent transparent.
The Trade-In Process
Of course, before you swap your old ride for a new one, it pays to know how trade-ins work. The process involves a few steps, and understanding how one follows another will help you answer that all-important question: "How much can I get for my trade?" It all starts with documenting the condition of your current vehicle. Make, model, year, style, mileage, options, even the color of your car's interior and exterior — all of these factors will impact the trade-in value.
Next, check reputable used vehicle pricing guides for quotes. Two of the best guides are the Kelley Blue Book and Edmunds, both of which dealerships rely upon to determine a fair market value for your trade-in. However, these external estimates can sometimes be puzzling. Beware of considerable variances in quoted trade-in car values. Try creating a spreadsheet to compare quotes, or work with a calculator to arrive at a reasonable estimate.
How Ford Family Auto Can Help You Get Fair Value for Your Trade-In
Finally, visit the Ford Family Auto website and enter your contact and vehicle information using our state-of-the-art Trade-In Appraisal tool. It's a great way to come up with a trade-in value that's really on the money. After you hit "Submit," one of our courteous and friendly Sales Associates will be in touch to offer further assistance. They're experts at working out the myriad kinks to get you the best value for your trade-in — one that can help turn your dream car into an affordable purchase.
Even if you're still carrying a loan for the vehicle you'd like to trade, that's no problem. Ford Family Auto will assume your loan and pay it off. If the payoff amount is greater than the trade-in car value or its current value, we'll focus on finding solutions, not on reasons to turn away your business.
Get Top Dollar Trade-In Value for Your Vehicle in Commerce, TX
Make an appointment today to show us the vehicle you're ready to trade in. We're conveniently located at 105 St. Hwy. 224 in Commerce, TX. We look forward to welcoming you to our showroom, and to working with you to put you behind the wheel of the Ford, Dodge, Chrysler or Jeep that best meets your transportation needs.