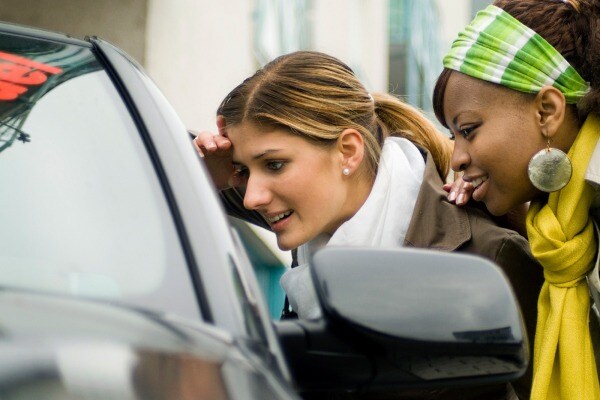 Ford Family Auto carries a remarkable line of motor vehicles from the best automakers: Chrysler, Dodge, Ram, Jeep and Ford. Our showroom also features excellent pre-owned makes and models from other leading auto manufacturers. A local dealership in Commerce, TX, Ford Family Auto services the Dallas-Fort Worth Metroplex and Texoma. Thanks to the years we've been dealing here in the Lone Star State, we're now widely recognized as a valuable community resource for auto loans and car leases. Customers who have previously bought or leased from us return when they need to finance or refinance.
Our dedicated sales staff and Finance Center have an outstanding track record of helping customers find and pay for their new and used cars, trucks and SUVs. Regardless of your credit history, Ford Family Auto offers flexible financing designed to fit your specific needs. And we've never turned away a potential buyer because of their credit rating.
Whether you're applying for a loan or a payment plan, we've helped customers with good, bad and insufficient credit secure financing for their vehicle. That's because we firmly believe buyers with blemished or no credit deserve a fair chance. Ford Family Auto offers bad credit auto financing, no-credit loans, second-chance finance options and secured payment arrangements. Our dealership also works with participating ? and trusted ? auto lenders.
So visit us in Commerce, TX and shop our extensive inventory of vans, sedans, hybrids and pickups. We also encourage you to browse our website and look for our special financing and lease specials. If you plan on financing, our convenient online car loan calculator will estimate your monthly payment for you instantly. From there, you can fill out our secure online finance application to get the process off to a fast start. We can even adjust the terms of your existing loan or help you refinance at a lower rate.
No matter where you live and drive in North Texas, if you're looking for the best in auto financing, you'll find it in Commerce, TX at Ford Family Auto. High, low or zero ? whatever your credit score, we're here to help you take the wheel of your dream vehicle.