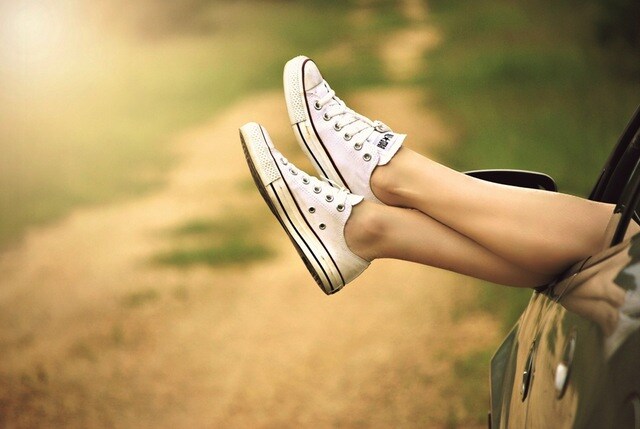 There's a lot riding on a road trip. While it offers a certain level of freedom, a road trip also presents some challenges for passengers and the person at the wheel. Monotony, the unexpected, distractions and fatigue can substantially interfere with the rewards of road travel.
Don't get bummed out or burned out by a disappointing road trip. Ford Family Auto in Commerce, Texas offers a few tips and hacks you can use on your next family road trip.
The Essentials
Ensure you've got these essentials taken care of before you head out on your upcoming road odyssey:
Have your vehicle checked out before hitting the road. This includes checking the brake fluid, brake pads, tire pressure, dashboard and all plug-and-play ports.

Make sure your vehicle has enough oil, gas and radiator coolant.

Set aside storage space for these automotive items: spare tires, tire wrench, jack and jack stand for your vehicle, vehicle instruction manual, tire gauge, windshield cleaner, cleaning cloths, radiator coolant, oil and gas containers, and a few automotive parts. For your convenience, Ford Family Auto can put together an automotive maintenance package.

Pack handyman tools, adhesives, and nut-and-bolt attachments for other repairs. Local hardware stores often sell DIY kits.

Install an all-weather floor mat or floor liner to hold moisture and capture dirt and debris.

If you're driving a pickup, cover the truck bed with a tonneau.

Install roof racks, storage containers, organizers and other useful automotive accessories suitable to your vehicle make and model.
Contact or visit Ford Family Auto for the automotive parts, gear and accessories you need.
Other Considerations
Attention to non-automotive details is as important as a mechanically sound car or truck:
Make a list of hotels, motels, nearby rest stops, gas stations and repair shops.

Have a good road map and GPS. Make sure the map on your dashboard is working.

Have sufficient cash in your wallet and on your prepaid debit and credit cards. You might need to make stops at a diner, bed-and-breakfast, or automotive repair shop.

Compartmentalize your cargo. Store tools, car and truck necessities, and non-recreational equipment separately. Pack clothing, grooming products, recreational and work equipment, and various niceties into other storage compartments.

Add pillows, cushions, sleeping bags, blankets and comforters for an overnight rest or breaks at a roadside rest stop. A bed-in-a-bag is useful in many cars, trucks, wagons and vans. It contains a foldable or collapsible mattress and a set of bed linens.

Bring a first aid kit.

Pack medications securely in a transparent carrying case. Be sure all medications are labeled.

If you have infants and/or toddlers, bring the appropriate foods, beverages, snacks, clothing and wipes.

Pack sandwiches and snacks that don't make a mess. Have plenty of napkins and disposable eating utensils on hand. Create your own portable meal and beverage kit or purchase ready-made meal kits that don't require cooking or reheating. The Food Network has some tasty road trip recipes.

Bring bottled water and beverages for adults and children.

Unless you're camping out or enjoy brewing coffee and cooking meals, leave the cookware and coffee maker behind.

Pack health and hygiene products such as toothbrushes, towels, wash cloths, toothpaste, floss, tissues, shampoo, and hand and body wash.

Small travel kits can often be purchased at a pharmacy or retail chain.

Bring an extra change of clothing and footwear. Your wardrobe should include sweaters, pullovers, and jackets and accessories to keep warm when temperatures drop.

Bring along reading material or download digital newspapers, magazines or books through a phone app or Kindle.

To keep children entertained, think of ways to use your tablet as a gaming board.

If other responsible adults are traveling with you, let them take turns driving while you catch some ZZZs.

On the other hand, if there is no other driver to take the role of co-pilot, just pull over if you're sleepy and tell everybody to take a nap.
Take your next road trip in a Ford Family Auto vehicle. We have used cars for sale in Commerce, Texas and are a new Dodge dealer in Commerce.
We look forward to helping you plan your journey with more road trip hacks and tips.