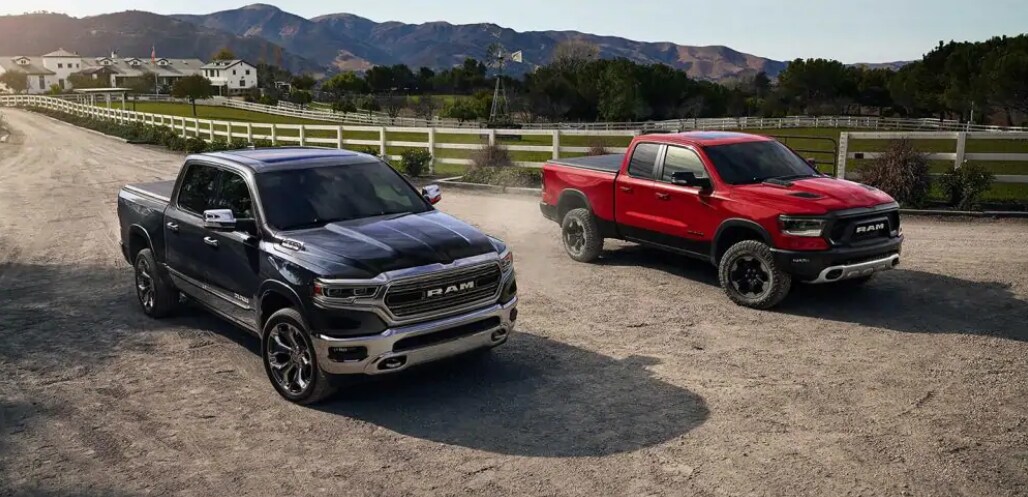 Commerce, Texas is a wonderful place to live, work and play. Commerce is also a magnet for Dallas-Fort Worth car and truck buyers searching for great deals at
Ford Family Auto
.
Ford Family Auto's buying and leasing opportunities, flexible finance programs and small-town ambience resonate with DFW buyers and lessees seeking a respite from big city dealerships. Also, Ford Family Auto is customer friendly — we're open Monday through Saturday. Our extended workweek and 24-hour online tools allow customers to browse inventory at their own pace. There's no pressure to immediately commit to a purchase or lease.
Our sales representatives take the time to chat with customers, taking into account customer budget, transportation needs, and automotive preferences.
Our dealership
believes a vehicle should fit the customer's lifestyle instead of the customer making their lifestyle fit with the vehicle.
So many great sales events premiere at our Commerce dealership. Just take a glance at our
bargain inventory
for evidence that our deals are for real, with cars, coupes, trucks and SUVs for less than $10K.
There are outstanding truck, SUV and new car specials at Ford Family Auto. We sell vehicles from
Ford
,
Dodge
,
Chrysler
,
Jeep
,
Ram
and other leading automakers. Cars, trucks, vans and SUVs from brand name manufacturers invite more than a glance. Our deals are easy to find, both in the showroom and online.
Here's a glimpse of what's in stock:
The new offers for the 2019 Ford F-150 Truck Crew Cabs feature a series of Ford discounts and 0.0% financing for 36 months on select models.
Chrysler and Chrysler Pacifica
The 2019 Chrysler Pacifica Van has a starting price of $26,995 at Ford Family Auto.
The 2019 Chrysler Pacifica Hybrid Van has stunning standard features, plus a Pentastar 3.6L V-6 260 hp hybrid engine. Wonderful to look at, it's a real gas!
Prim and also fun to drive, the 2019 Chrysler 300 Sedan has a Ford Family Auto starting price of $28,995. Standard features include a Pentastar 3.6L V-6 292 hp engine, which turns this touring sedan into a supercharged road icon.
Ram truck deals in Commerce
Our Ram truck deals in Commerce, Texas are the best. Whether you're searching for a new Ram or a used Ram, we have several models that are affordable buys. The new Ram trucks at Ford Family Auto have remarkable MSRP and cash discounts.
Used car selection in Commerce
Ford Family Auto has a stunning selection of used cars for sale in Commerce. They include wonderful pre-owned models such as the 2006 Audi A6 3.2 Sedan for $5,321, the 2015 BMW 328i xDrive Sedan for $18,542 and the breezy 2012 Buick LaCrosse Premium Sedan for $9,836.
Tour Commerce with Ford Family Auto
A quaint and charming town in Hunt County, Commerce is located approximately 60 miles north of DFW. Its historic points of interest and offbeat attractions have metropolitan charm. Touring through Commerce and Hunt County becomes more venturesome when making the trip in an auto or truck from Ford Family Auto. You might want to do a test drive tour with us in any vehicle you plan to buy or lease.
These touring spots fascinate visitors to Commerce:
Audie Murphy American Cotton Museum: The memorabilia in this museum tells the story of Hollywood legend and decorated WWII veteran Audie Murphy. It's a fascinating history of his achievements and contributions to the movie industry and modern American culture.
Southwest Dairy Museum: The health value of fresh dairy has been instilled into many of us since childhood. At this museum, children and adults can learn about milk and fascinating facts about dairy cows.
Northeast Texas Children's Museum: This museum in Commerce is on Hwy. 24, a few miles away from Ford Family Auto. Educational as well as fun, the museum sponsors field trips and introduces children to STEM activities.
Texas A&M University Commerce: If you're helping your children plan for college, this university should be on your short list. Even if your children are years away from college admission, the university campus makes for a beautiful tour.
Although Commerce feels like a small town, it's the second-largest city in Hunt County. In Commerce, when it comes to cars and trucks,
Ford Family Auto
has big-city sophistication and a community-oriented perspective.