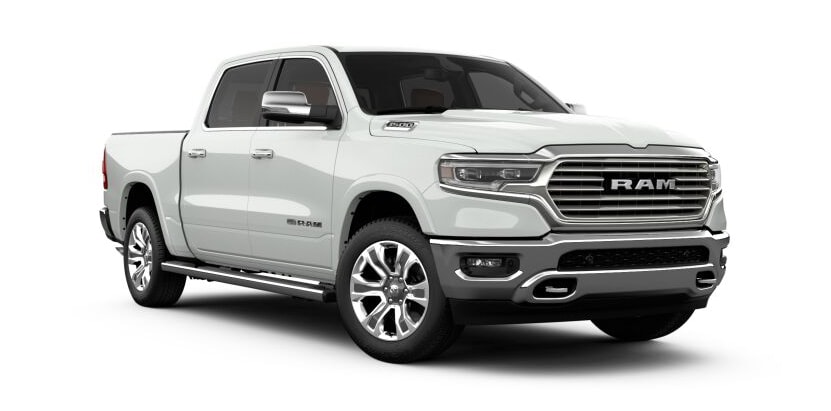 2019 has had its share of ups and downs, but among the most exciting things to happen is the release of the Ram truck lineup. Specifically, the Longhorn and Limited Edition packages for the 1500, 2500, and Dually Ram trucks. There are several reasons why these trucks are so good, and below we explore them in some detail. They say it's hard to choose between two good things, so we want to help you by comparing these two packages. Once we have finished, you should have a good idea of which one is the right choice for you.
Exploring the Power of the Longhorn Edition
The Ram Laramie Longhorn is a thing of beauty. It sacrifices none of the sturdiness and toughness of its forebears, yet it's sleeker than before. The 2019 Longhorn also improves on prior years' models with a smoother ride than ever. The coil-spring based air-suspension keeps you on even seating, even if the terrain starts to get bumpy. The Longhorn is just as comfortable on the pavement as a dusty road, so whichever way you prefer to go for a ride, the Longhorn will get you where you're going.
Otherwise, the truck handles well, with a surprisingly tight turning radius and clear visibility to the ground. Even in urban settings, you won't feel claustrophobic and can ensure that you maneuver around the traffic without a problem. Don't be deceived, though - beneath the sleek exterior and smooth handling beats the aggressive heart of a 5.7-liter Hemi V-8, now even more robust with 395 horsepower.
The Elite Features of the Ram Limited Edition
Much like the Longhorn, the Limited Edition makes for a very attractive truck. Ram's exterior redesign affected both truck styles, so they both showcase a modern appearance. The Limited Edition does so with a little more luxury, and you can't help but be impressed with the textured grille, six-spoke wheels, and LED headlights and taillights. When you sit inside, the leather and wood interior encourages you to get a little comfortable. Despite the comfort, there's still plenty of space to store tools, equipment, camping gear, or the groceries. With a truck that looks this good, you'll want to drive it every day.
Like the Longhorn, the Limited Edition uses a large touchscreen in the dashboard to give you control. However, the arrangement is somewhat different. Take a moment to explore the options available in the 12" touchscreen's menu tree. Add in the 19-speaker Harmon Kardon system, and you've got a technological masterpiece that's a step beyond even the Longhorn.
The Main Difference Between the Limited and Longhorn Editions
Ultimately, you've got a choice between two good things here. The Longhorn is geared to be a little tougher ordinarily, but both are extremely strong trucks. The Limited takes the standard comfort and style features of the Longhorn and ticks them up one more notch for a luxury experience in a genuine truck. In both styles, you have a choice between 1500, 2500, and 3500 dually. Like in past years, each version brings more power and towing capacity than the one before it. If you're looking for a powerful truck that you want to push to its limits, we say you should choose the Longhorn. If you want luxury without surrendering strength, then the Limited edition is for you.
Find the New Longhorn Laramie at Ford Family Auto
Ford Family Auto has a wide selection of new and used vehicles to suit any taste. In addition to Ford trucks, we proudly sell Jeep, Dodge, Ram, and Chrysler vehicles. If you're looking to find a Ram Limited for sale in Commerce, TX, there's no better place to go than Ford Family Auto. Visit us today to take a test drive and feel for yourself what it's like to drive the new 2019 Ram Limited or Longhorn.