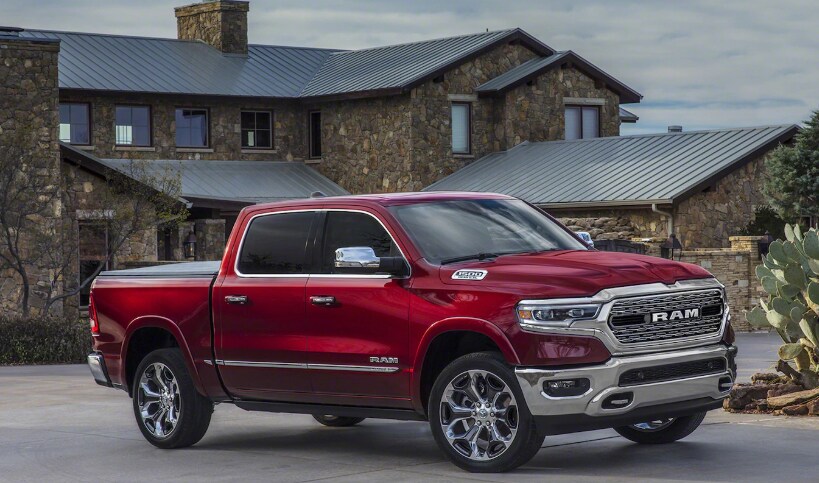 Located just a few miles from the stunning Cooper Lake, Ford Family Auto in Commerce, Texas draws visitors from both a wide swath of the Lone Star State and across the country. Serving customers from all over the Texoma region — including Ardmore and Durant, Oklahoma — Ford Family Auto is an honest-to-goodness community dealership. We sell and lease only high-quality new and pre-owned vehicles from Ford, Dodge, Chrysler, Jeep, Ram and other leading automakers.
Our expertise in vehicle servicing, parts replacement, and repair and maintenance also distinguishes us from other dealerships. As a new and used auto dealer near Plano, Texas that enjoys working with a sizable Oklahoma customer base, Ford Family Auto is also a proud member of an integrative network of dealerships near Ardmore.
Many from Oklahoma, the Texoma region as a whole and beyond North Texas drive for miles just to do business with us. Regardless of where you live and work, taking these simple steps will help you ease into making the trip from your driveway to our showroom.
Go to our website and click on the "Directions" link (under "About Our Dealership").

Enter your starting address and zip code.

Hit "Submit.".
You get instantaneous results. It's that simple and straightforward! Moreover, this tool delivers more than a complicated road map. The turn-by-turn instructions practically make the drive to our dealership for you. And, before you depart, you can connect with us for person-to-person assistance. Just use the Live Chat feature on our website or dial (903) 246-9503 to begin a conversation with one of our friendly, no-pressure sales team members.
Ford Family Auto feels a strong commitment to our customers because we appreciate that customers help build our brand. In turn, our customers express appreciation for the first-class services they receive here in Commerce.
Chris B. from Daphne, Alabama says, "Blake and his team went above and beyond selling me my 2017 Ford Mustang. I live in Austin so I purchased from out of town and they were very accommodating. Would recommend to anyone." And consider this compliment from Jean H. of Tulsa, Oklahoma. "This place has the best prices and some of the friendliest people I've met. Got a great top of the line new Ford F-350 Platinum there. Talk to Michael, he was very helpful."
So, if you're searching for a great deal and even better customer service at an auto dealership near Ardmore, your search should begin and end with Ford Family Auto. Whether you're coming our way from Oklahoma or the Dallas-Fort Worth Metroplex, just look for the Ford Family Auto logo at the Hwy. 224 turnoff — and we'll look forward to welcoming you to Commerce!