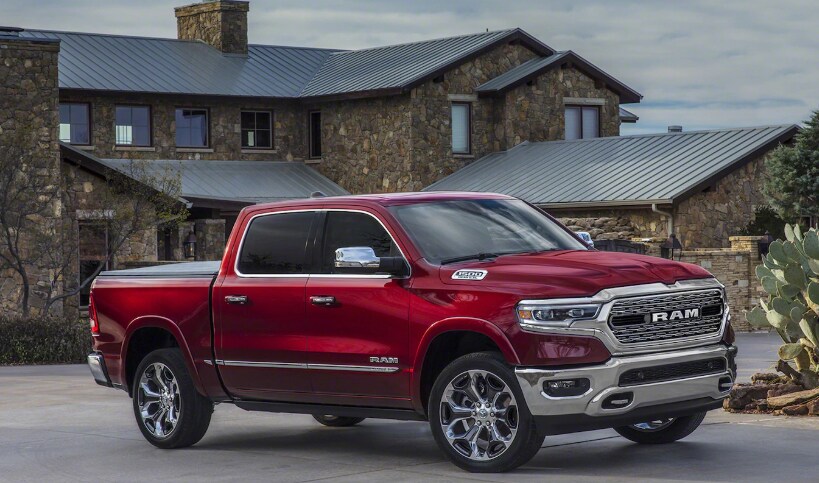 Best Pickup Truck Buying Guide
Some first-time pickup buyers choose a vehicle based on its color, trim and engine. However, if you need a truck capable of trailering – and one that offers a comfortable ride over long journeys – you need to dig deeper into the specs to gain an insight into your pickup's capabilities. With the growing number of vehicles and customizations to choose from, selecting the best pickup for your requirements can become quite the challenge.
Two of the most popular pickups in the US are the 2019 Ford F-150 and the Ram 1500, both of which are classed as light-duty vehicles and offer similar features, with a few notable differences. In this pickup truck buyer's guide, we'll discuss the similarities and differences between the Ford and Ram offerings and detail some factors you need to consider when searching for a vehicle.
Performance and Towing Capacity
The Ford F-150 and Ram 1500 come with impressive engine options. While there are more options available for the Ford, e-torque is only available with the Ram. Both vehicles have a maximum horsepower of 395 bhp, though the high-end F-150s offer 470 torque, which is more than the 1500's maximum torque of 410. Regarding towing, the Ford offers a maximum capacity of 13,200 lbs while the Ram provides up to 12,750 lbs.
You need to think about your trailering requirements carefully. Choose a vehicle with too little horsepower and torque, and it may feel sluggish when towing. However, if you rarely need to use your pickup for trailering, purchasing a car with too much power can be a serious drain on your fuel budget.
If you need raw power, the high-end Ram 1500 is the best choice. Incidentally, the Ram also offers better fuel economy than the Ford – 29 mpg compared to 26 mpg on the highway.
Cabin Space and Bed Options
Regarding bed and cab options, the F-150 and Ram 1500 are relatively similar. The F-150 comes with either a 6' 6" or 8' bed, whereas the 1500 is available with a 6' 4" or 8' bed. However, while length is a crucial consideration when choosing a pickup, you also need to consider how easy it is to load. The F-150 comes out on top in the loading department thanks to its flat doors and optional stowable loading ramps.
Comfort and Technology
The Ram 1500's sleek design is durable enough to cope with everyday wear and tear, though the F-150 is available with optional leather seats and heated steering. Nevertheless, we'd say the Ram leads the way in the category of comfort thanks to its soft-touch plastics and additional features such as real wood accents.
Technologically, the Ram steels another win, though the Ford is a close second. Both vehicles feature touchscreens, though the Ram's is slightly larger. They also offer intuitive entertainment hubs and USB ports as standard.
Safety
The Ram 1500 and Ford F-150 offer excellent safety features, but the Ram boasts the most. Unlike the Ford, the Ram features rear-view parking cameras and parking-assist system as standard. The only safety enhancement you'll find on the Ford but not the Ram is adaptive cruise control. Both pickups offer:
Four-wheel disc anti-lock brakes

Lane departure warning systems

Automatic headlights

Blind spot monitoring

Electronic stability control
Find Ram or Ford Trucks for Sale in Commerce
We believe that it's hard to pick a winner between the Ford F-150 and Ram 1500 for sale in Commerce because they each have so many similarities and differences. The most straightforward way to decide which pickup is right for you is to book a test-drive and compare their capabilities and features in-person. If you have any questions or want to schedule a test-drive, don't hesitate to call our professionals.