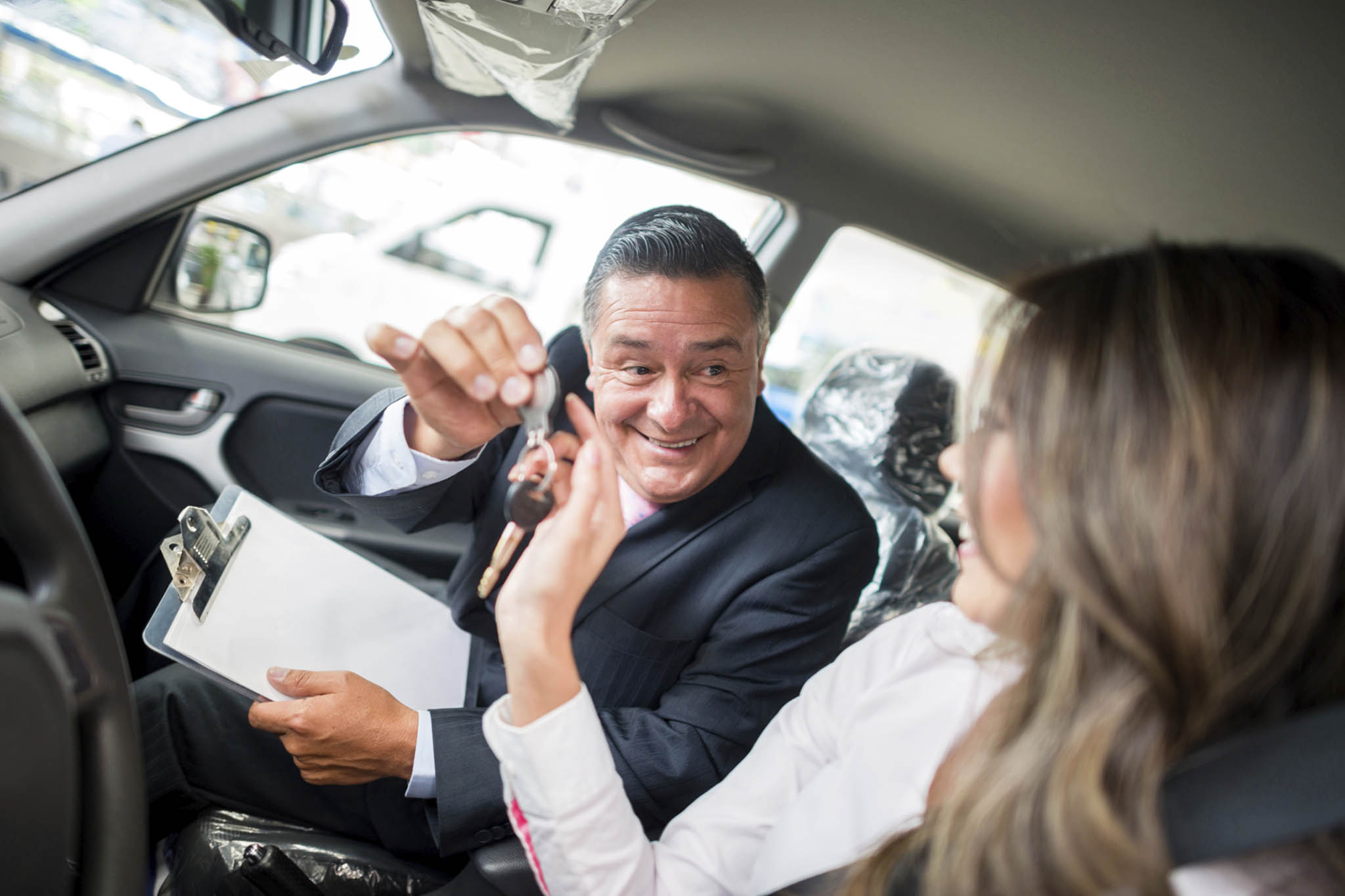 You wouldn't think of committing to buying a car or truck without test driving it first. However, most test drives are either limited to a brief spin around the block or are skipped over altogether. Should something go amiss the day you finalize the purchase and sale, a same-day reversal is often too late once you drive away. Usually, the best you can hope for is a safe place to park or store your vehicle until you can make a return to the dealership.
Getting the most from your test drive is the best way to bypass unexpected drive-away mishaps and buyer's remorse. While consumer reports, reviews from the pros and video driving simulations might yield useful information, getting behind the wheel is the best way to test that dream vehicle you plan to purchase.
As a dealership with a top staff of automotive experts, Ford Family Auto recommends that prospective buyers test drive before purchasing a vehicle. A thorough test drive helps the customer better understand vehicle handling for the sake of driver comfort and safety. It also alerts our dealership to problem areas that might require attention.
Because we at Ford Family Auto want you to make the most of your test drive, we've put together several test driving tips. The goal is to have you drive away with confidence, buyer satisfaction and no regrets over the long haul.
Don't hesitate to ask questions and be upfront about your concerns. At Ford Family Auto, your concerns are ours.

Take stock of your personal lifestyle. Is your vehicle primarily for passenger transportation and trips to the shopping mall, or work and recreational use? If you move around a lot or enjoy vacationing on the road, is your vehicle suitable for trailering, towing, outdoor recreation or carrying furniture and appliances? Can you easily store bikes, sports equipment and work or recreational gear?

Make a list of the major features and amenities you prefer. Research the makes and models that meet your personal criteria and discuss them with your dealership.

Schedule a test drive instead of just walking in. While walk-ins are welcome, planning ahead is more convenient. It gives the dealership time to procure the vehicle you want to drive.

Don't settle for substitutes if the vehicle you want to test drive is not available on the day of the appointment.

Don't cut corners or shortcut the test drive. Map out a test drive agenda that conforms as much as possible to your daily driving routine and driving situations you might anticipate or experience. This means taking the vehicle on short and long commutes under different driving conditions (including inclement weather): moving through traffic congestion, driving around for a parking spot, parallel parking, making three-way turns, pulling into and out of small spaces, maneuvering around obstacles, lane changing and driving at night.

Can you and your passengers get in and out of the vehicle easily? The car or truck you hope to buy should be comfortable for you and your passengers and meet critical mobility needs.

Before stepping into the vehicle, check the tire pressure. Before starting the vehicle, adjust the rear and side mirrors and test the windows and door locks. If anything feels out of sync, don't test drive.

Adjust speed and test general handling. Can that sleek sedan tough it out on rough dirt roads, or would you be better off in a rugged pickup? Consider driving restrictions you might encounter, such as an underpass that prohibits large vehicles.

Take into account details such as gear shifting, the windshield, windshield and window wipers, the dashboard and floor, driver and passenger seats, heating and air conditioning and storage compartments. Don't ignore safety features such as airbags, seatbelts, emergency braking and automatic alerts. Make sure the amenities you requested are to your liking. Are you satisfied with your Apple CarPlay or Android entertainment and communications?
Finally, to improve the test drive experience even more, here are a few suggestions:
Bring a friend or relative with you when going for a test drive. Have the person take notes while you're driving.

If you can, record your own observations while driving or jot your own notes and opinions after the test drive.

Compare all notes with those of the dealer representative who accompanied you and your guest(s). Ford Family Auto is interested in what customers say and welcomes their feedback.
Our inventory is stocked with an exciting line of trucks and new cars for sale in Commerce. We invite you to test drive the Ram 1500, one of the most popular truck models. Several new standard and classic Ram pickups are waiting to be test driven.
We've also added something new to the test drive: the text drive challenger in Commerce, Texas. Contact our Sales Office at (903) 246-9503 during business hours, speak with a representative through Live Chat/Text, or fill out a form on our website for more information. We're open from Monday through Saturday.
Ford Family Auto in Commerce, Texas is a community dealership servicing Dallas-Fort Worth, Plano, the Texoma region, and Ardmore and Durant, Oklahoma.